About ALEX LEATHER CRAFT®
ALEX LEATHER CRAFT® - since 2014 our name represents exclusive, high-quality motorcycle seats and bags.
Each of our products is designed for a maximum comfort and convenience on the road and is made by hand. The unbeatable design of our products highlights their uniqueness.
Of course, seats in particular are indispensable for riding a motorcycle. But do they all have to look more or less the same? We think: no. They can look beautiful, be of high quality and be more comfortable than most of the stock seats.

Here you can reupholster your current seats, you can get them decorated with a motif of your choice or you can choose a completely new seat from the extensive range.
Of course, changes are also possible within the seats on sale, no matter whether it is the leather colour, the thread colour, the pattern or your own choice of design.
The same applies to saddle bags, of course. Changes to the offered saddlebags are as possible as well as the contribution of your own ideas, decorations and/or other wishes.
"Impossible" is a word that does not appear in the vocabulary of ALEX LEATHER CRAFT®. If necessary, we draw, think and try until even the most seemingly unrealizable wish could be realized.
At the same time, ALEX LEATHER CRAFT® gives the top priority to the perfect quality of the ordered goods. Every single piece is thoroughly checked, every single seam, every stitch is checked again and again before the order gets on its way to its new owner.
That is precisely the reason why ALEX LEATHER CRAFT® can afford to give a 5 year guarantee on every product - so much love, passion, time and high quality materials put in every single product, no significant damage is to be expected in the next decades with normal use and with the appropriate care.
Starting in a small back room of a motorcycle workshop the word about the amazing quality, creativity and craftsmanship of the excellent work spread quickly and ALEX LEATHER CRAFT® became an insider´s tip among the bikers within a very short time.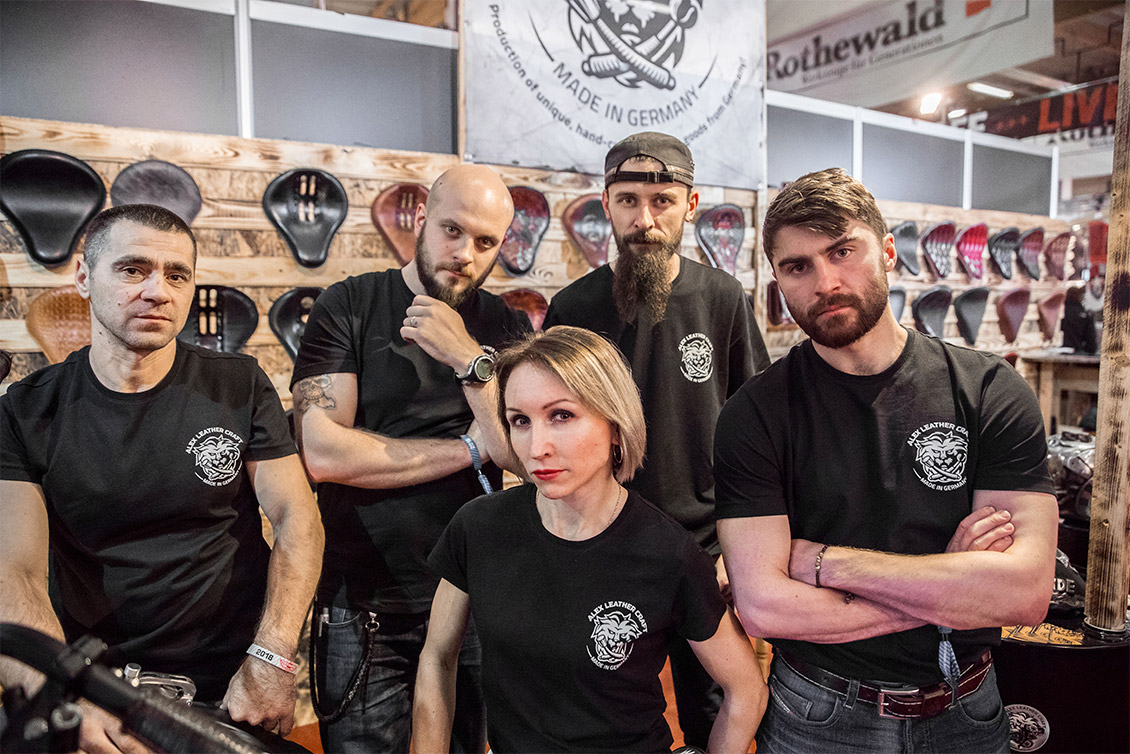 Meanwhile Alex Leather Craft® enjoys worldwide fame and over 8000 products are shipped every year all over the world.
But of course there are not only seats and saddlebags. Anything a biker's heart desires and can be made of leather can be purchased here - starting with belts, shoes, wallets, tank pads, leather covers for motorcycle grips, etc.
Take your time to look around, ask your questions, express your wishes and ideas - "it doesn't work" is not available at Alex Leather Craft®.